Prospero Consulting Group
Who we are
The founder and principal of Prospero is Jeff Muscatine (see background below). Jeff is directly involved in the consultation and work done for every client.

When we deploy a team, our senior associates include technical marketing and engineering pros and sometimes veteran consultants who operate their own successful agencies. We value this syndication with other consultants because it brings opportunities to work with the best of our peers on the most interesting and challenging marketing programs with innovative companies. WIthout exception, the work is done under Jeff's close direction.
We have an extensive network of proven resources including graphic design, photography and video, exhibit services, translation, web development, and writing specialties.

About Jeff Muscatine
Jeff has extensive hands-on high-tech business, marketing and creative experience, having worked successfully for small firms and global conglomerates, including roles as an executive directing enterprise development and a manager of several marketing and sales functions with Hitachi Semiconductor; and other corporate managerial roles with Raytheon in advertising, corporate and product public relations, and corporate identity. He was the marketing director for a Silicon Valley advertising and graphics firm and an industrial designer. Jeff's current consulting practice emphasizes strategy, corporate alignment, and process and program development. He is a highly regarded writer and communicator, and clients cite "synthesis" – an imaginative perspective, clear analysis and astute solutions – as a particular strength.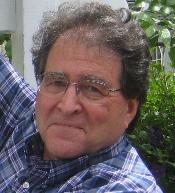 Jeff Muscatine